Daisy Day Out
Lost bench found after 10 years
January 19, 2022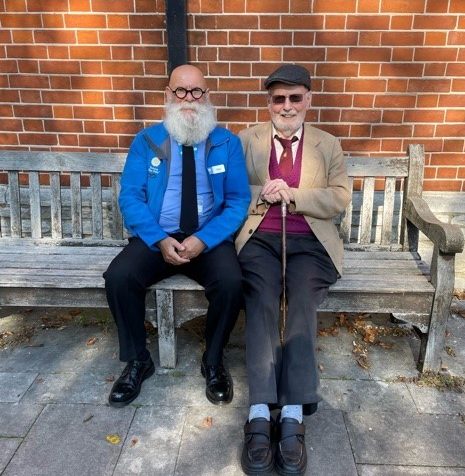 During a recent companion visit with companion driver Phil; Mr C mentioned that his late wife Mollie had a memorial bench somewhere in the local area of Gosport. Mr C hadn't been able to visit the bench for ten years because he'd forgotten where it was.
Phil and Mr C, went on a hunt to find the 'missing' bench, the only clues they had were that it was outside a church. Eventually, the mission was complete and now Mr C has a peaceful place to sit and reminisce.
Going the extra mile for our clients are what makes the Driving Miss Daisy service so unique, we are more than just a transportation service. Our companion drivers' are trusted like family and likewise, treat their clients like family.