Daisy Day Out
Welcome to Dee, a New Companion Driver for the Ipswich team
February 25, 2022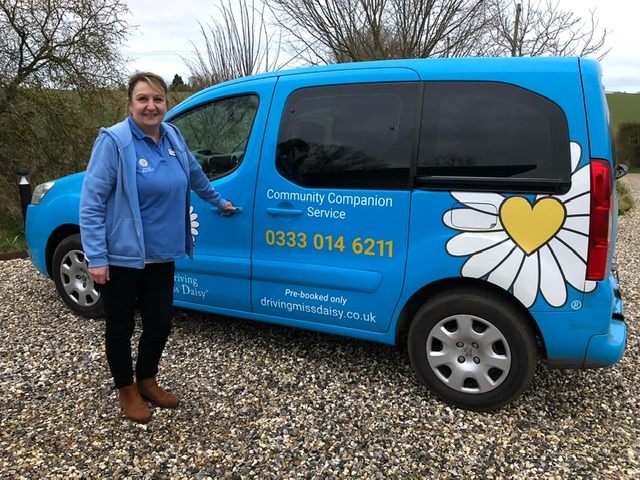 Driving Miss Daisy Ipswich give a warm Daisy welcome to Dee, who has hit the ground running in her new role as a companion driver.
Dee has been a nurse since the age of 17, initially specialising in orthopaedics but more recently in children and family services.
A South Suffolk resident for over 30 years, Dee enjoys chatting with and helping people from all walks of life, making her a perfect contribution to the team.
Here is Dee, pictured here with her wheelchair adapted Daisy vehicle. Welcome to Dee – we look forward to sharing some great adventures with you.
Find out more about the Driving Miss Daisy Ipswich team